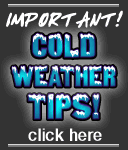 View All 0-9 A B C D E F G H I J K L M N O P Q R S T U V W X Y Z | Surprise ME! | What's NEW?
Currently Browsing Decals: All Decals
TIP: For more results try searching part of a word.
Example: If I was searching for "Dragons".
Don't search "dragons" but "dragon" without the "s" will work much better.
It would find all results with "Dragon" and "Dragons" in the name.
Graphics 1 to 1 of 1
We do not sell copyrighted designs or logos. I make a strong effort to keep any graphics I know are copyright designs out of this catalog. If you see any that I missed and need to remove please let and I will delete asap. It's possible that not all items seen are available for sale.